23 Nov

Conquer wins Seattle Angel Conference SAC XIV!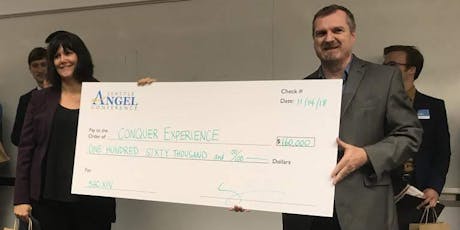 At the recent Seattle Angel Conference SAC XIV , our CEO Angela Robert and COO Dave Foster received a commitment for investment of $160,000 USD as part of the prize for wining the competition.
This highly contested investment competition saw 53 entrants whittled down to 6 extremely strong finalists. After a month long Due Diligence process each finalist presented at the showcase final on November 14th 2018 where Conquer Experience was selected by the investment group as a clear winner.